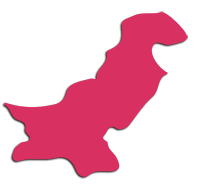 We need 165 individuals to partner with us to reach Pakistan with the gospel.
100 Programs to Reach Over 100 Million
CMI will travel to meet with a Pakistani, Romanian and Hungarian preacher. Our goal is to leave Romanian with 100 programs completed in these 3 languages. The potential audience is near 128 million people.
Pakistan
The primary language of Pakistan is Urdu. Our goal is to record 50 broadcasts for the Pakistani people. We then have an opportunity to air these programs on the River of Life TV Network, which has a potential reach of 27 million people.

Romania
We already have
some sermons
in Romanian and we would like to record an additional 20 sermons. This will bring our total to a level that we can air for an entire year with a solid listing of programs. Once this is done we will be able to air on
Credo TV
which is a must carry channel on the cable networks there in Romania. Its reach is 74 million potential viewers.

Hungary
We are very excited to get back and record additional
Hungarian preaching
. We must record at least 15 more sermons to be able to begin to air these sermons on television but we would love to record just as many as possible. Credo TV is the same network that will carry these broadcasts and also covers the entire country.

Jude 22 says "And some having compassion, making a difference." Through our Compassion Partner and Compassion Church programs we are able to effectively reach entire countries with the message of the Gospel. These programs are recorded in our CMI studies and broadcast via satellite to over 2.5 billion potential viewers.
In the last year the Lord connected us with a Pastor in Lahore, Pakistan, Shaukat Siddique. After following him on social media and communicating with him for a long time, it is evident God is blessing this man's ministry. He currently pastors there in Lahore. He has started many churches in the desert areas and then continues to follow up with those desert churches to disciple and establish local churches. He is training many men through Bible studies and teaching to take these church plants. In addition to seeing souls saved and baptized, he also has a passion to bring clean water to these precious people who have never had running water.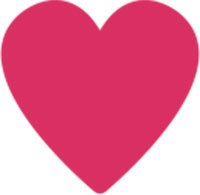 The cost of this trip is estimated to be $13,000. These expenses are to cover the travel needs of our team and the Preachers as well as lodging, space rental, food and other expenses. Our goal is to have many people share in this opportunity. We would be able to reach this goal if the following individuals were to give at these levels:

Give Today
Would you please consider joining with CMI now and making a donation to get the gospel to Pakistan.